ITO Coated Polyester, PET Film
A wide range of optically clear transparent ITO coated PET film or ITOPET is offered by Visiontek Systems Ltd. ITO coated PET film is Indium Tin Oxide coating onto a transparent PET film to make the surface conductive but still transparent. ITOPET products have many uses, for example, as components of touch screens and other position sensors, electroluminescent (EL) lamps, liquid crystal devices, EMI shielding, electrophoretic displays, smart windows and transparent heaters.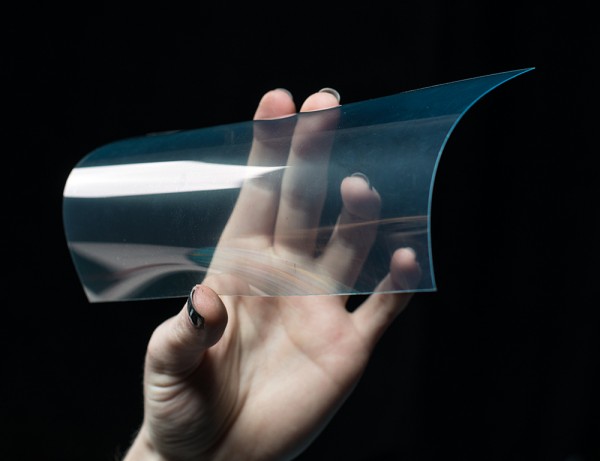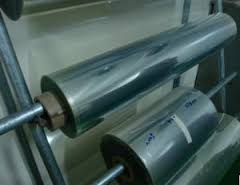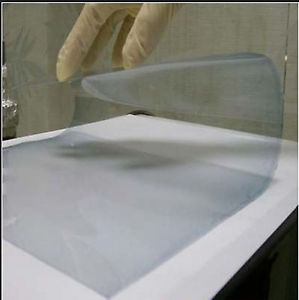 Visiontek Systems Ltd ITOPET products are produced by vacuum sputter deposition of ITO, a process that affords excellent coating uniformity and adhesion. All standard ITOPET products, which are listed below, are produced on optical grade polyester film. By special order ITO coatings are available on other film substrates, for example, heat stabalised film, anti glare film, or clear hard coated polyester film. Also by special order, Visiontek Systems offer ITO coatings with a surface resistance that is higher than that of standard ITOPET products
Please click on ITOPET heading on the table below to view data sheet.
Please note we also supply ITO coated PEN film, Click here for information.
| | | | | | | | | | |
| --- | --- | --- | --- | --- | --- | --- | --- | --- | --- |
| ITOPET Product | | | | | | | | | ITOPET 500 |
| | in stock | | | in stock | | | | in stock | |
| Ohms/sq | 40 - 60 | 60 - 85 | 60 - 90 | 70 - 100 | 85 - 120 | 170 - 230 | 200 - 300 | 250 - 350 | 450 - 550 |
| VLT (%) | 85 | 80 | 80 | 78 | 78 | 82 | 85 | 85 | 88 |
Please note that rolls and sheets of ITOPET 50, ITOPET 100 and ITOPET 300 are stock items.
Standard sheet sizes are 457 x 610mm and 300 x 350mm, but any size sheet can be supplied. Prices available on request.
Note: Transmittance and resistance values depend on base film. The above values are typical of ITOPET products on optical grade polyester film, but are not intended to be specifications. See individual product data sheets for more information.
Electrical Uniformity
All ITOPET products feature electrical uniformity of 10% within any one square foot area, defined as the maximum difference from the average ohms per square value within that area. However, touch screen manufacturers typically achieve <1% resistance linearity by orienting their sensors (busbars) so that the electrical current path is always in the direction of the length of the film roll.
Coating Adhesion
Visiontek Systems Ltd uses a special adhesion- enhancing process to sputter deposit itís ITO onto the film substrate. All ITOPET products must pass Visiontek Systemís stringent adhesion and abrasion test requirements.
Handling ITOPET Film
Vacuum deposited ITO coatings are very thin and are easily scratched or cracked if handled improperly. When removing film from a roll, care should be taken not to bend or crease it. It is important never to allow the ITO coated side to come in contact with a surface, such as a table, during processing operations. Sliding ITO coating over a surface will scratch the coating, resulting in elevated surface resistance and visible defects. Please note that all ITOPET product supplied in sheet form is supplied with protective liner on all surfaces.
Technical Support
Visiontek Systems offers technical support in ITOPET product selection, handling and processing, and in locating sources of manufacturing materials that are compatible with ITO. Visiontek Systems can also provide optical characteristics of individual ITOPET products (transmission and reflectance spectra, L, a, b colour coordinate numbers)
Ordering ITOPET Products
Visiontek Systems sells ITOPET products in roll form and standard sheet sizes of 457 x 610mm (cut to size sheets are available on request). When ordering rolls of film, please correctly specify the film thickness (microns, mils or gauge units), film width, length of film on each roll and number of rolls desired. Rolls are supplied on 6 inch cores unless otherwise requested.
Most of Visiontek Systems customers order ITOPET products on 25 thru 250 microns film and product in that range is more readily available.
Also available
Conductive Low Resistance PET film
ITO coated Microscope Slides and Coverslips