Patterned ITO Coating, Indium Tin Oxide
Visiontek can offer patterning of ITO in the following formats:
ITO GLASS ITO coated soda lime float glass ITO Coatings
ITO PET , 50, 100 or 300 ohms/sq, on 175 micron thick polyester film ITO Polyester Sheet
Custom produced ITO on a variety of substrates, including polycarbonate, acrylic , and special glasses with a range of sheet resistances.
OLED Polished ITO glass on polished soda lime float glass OLED Glass
FTO coated Glass - Laser Scribed TEC8, TEC10,TEC15. FTO Glass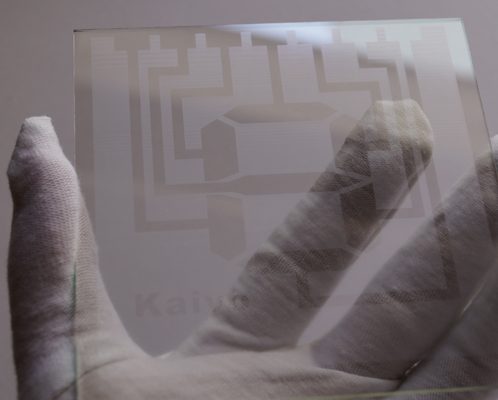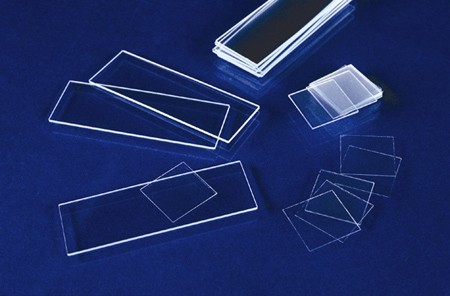 A specialized pattern masking process is used which allows us to offer quantities
ranging from small scale prototyping and research and development requirements to
full scale production volumes. Patterns can be produced from engineering drawings or directly from data files.
The process limitations patterning ITO coated glass are
Maximum patterning area 350 x 350 mm
Minimum feature dimension 0.05 mm
Minimum spacing 0.05 mm
Positioning accuracy +/- 0.02 mm
The process limitations patterning ITO coated PET Film are
Maximum patterning area 250 x 250 mm
Minimum feature dimension 0.2 mm
Minimum spacing 0.2 mm
Positioning accuracy +/- 0.2 mm
Conductive Coatings
Visiontek Systems Ltd offers a range custom ITO coatings and a
range of ITO coated glass sheet.
Clarity is an important consideration for display filters. Choosing an emi-shielded filter
involves a trade-off between clarity and shielding effectiveness. Conventional mesh
windows offer about 60-70% light transmission and can produce optical distortion
patterns, the shielding effectiveness however is high with up to 80dB of attenuation.
The alternative solution is to use a glass or plastic substrate with a transparent metallic coating. These offer between 55% and 85% light transmission depending on the level of resistance required and will not distort the image on the display. The shielding
effectiveness is much lower than metallic mesh windows, with an attenuation of between
5 and 40dB depending on the size of the display and the level of light transmission
required.
ITO coated glass
Emi-ITO Glass is a range of EMI shielded windows with a conductive coating for use
in EMI/RFI shielding applications. The combination of high visible light transmission,
near neutral colour and low electrical resistance make an ideal EMI/RFI shield for
electronic displays requiring moderate shielding effectiveness and high quality optical properties.
Product Format
EMI-ITO windows are either un-laminated or fully laminated glass filters with an ITO
coating of 12 ohms per square. Windows are available to order as finished windows. Laminated versions offer greater strength and options for front surface treatment and
edge profiles.
Coating Properties
The soda lime float glass is coated with a primary layer of Silicone Oxide (SiO2) and secondary layer of Indium Tin Oxide (ITO).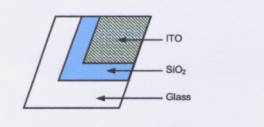 Surface Resistance:- 12 ohms per square
Coating Thickness:- 150nm
Heat Resistance:- 450 degree C
Humidity (60°C/90% RH) . No effect
Adhesion to glass:- MIL M-13508 4.4.6
Abrasion Resistance:- MIL C-675-A 4.6.11
MIL E-12397-B
Transmittance at 550nm:- 89%
Colour:- Clear
Reflection:- < 4%
Termination Method
Direct contact can be made to the conductive surface by suitable conductive fabric
over foam gasket, silver loaded silicone gasket, copper tape or silver epoxy painted
bus bar. Do not use gaskets containing metal which can damage the coating or place
the window directly against a hard plastic or metal surface
Product Range
Size:- Parts up to 500mm x 400mm
Thickness:- 1.1mm un-laminated
Greater than 2.5mm laminated
Front Finish:- Plain Glass
Anti-Reflective (MLAR) coating
Non-Glare (VRD 140) etch
Edge Form:-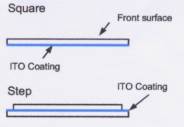 Design Options
Constrast Enhancement and privacy filters
Colours and neutral density tints
NIR blocking filters